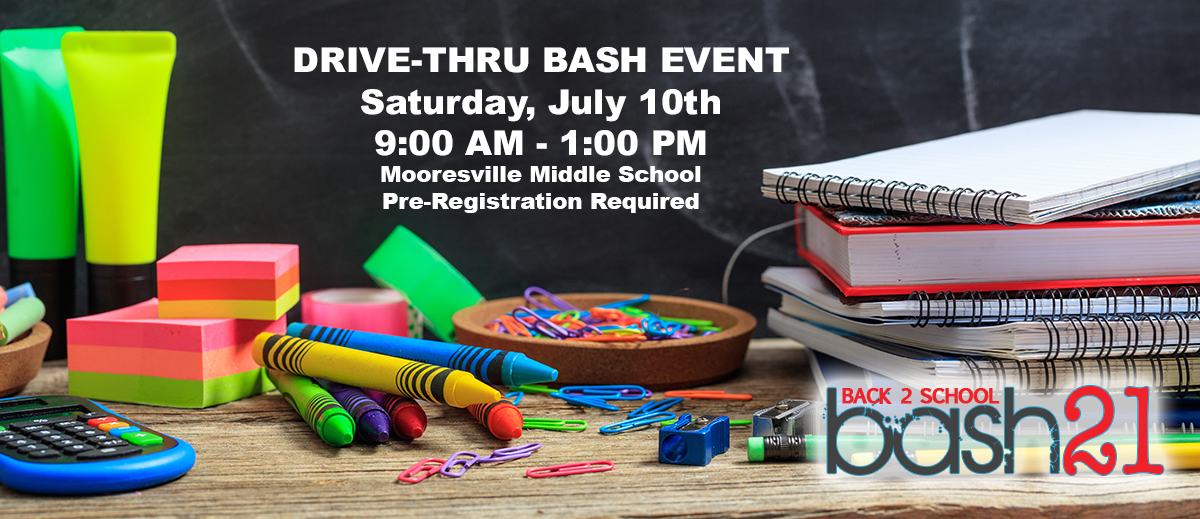 The BASH is going to be a drive-thru event this year. It will be held on
July 10t
h, from 9:00 AM – 1:00 PM at Mooresville Middle School. Students can receive school supplies, backpacks, new shoes, and gently used clothing (if they wish).
All volunteers will be wearing masks, and we are taking necessary precautions to keep our Bash attendees safe.
Bash attendees are asked to wear a mask; however, this will only be required if you choose to exit your vehicle for our clothing tent or shoe fitting; all other aspects of the event will be drive-thru style.
2021 Drive-Thru BASH
Free Shoes
Free Backpack/Drawstring Bag
Free School Supplies
Free Food
Free Clothing (optional clothing tent with limited capacity)
Free Books (optional book tent with limited capacity)
Mooresville Middle School
233 Kistler Farm Rd, Mooresville, NC 28115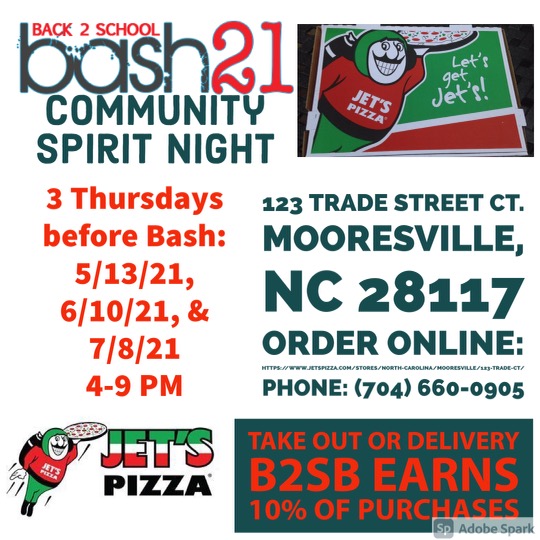 COVID-19 UPDATE:
Is BASH Safe?
Hear what one visitor had to say about the Drive-Thru BASH 2020 experience!
Register Now
All South Iredell & Mooresville Graded Children in grades K-12 invited!
Register online to receive Free Shoes, School Supplies, Backpacks and more!
STUDENT must attend the day of the event with the parent or guardian. Adults attending Bash alone will NOT be given school supplies.
Registration Deadline July 1st!
Volunteer to Help!
Jobs for all ages!
We would love to plug you in to help make this happen!
Whether you gather school supplies, gather your gently used books, or come help the day of, we need people pulling together to make this community-wide event the best it can be!
Let's share the love of Christ in this very tangible way!
Support Sponsors
The Bash would not be possible without their support.
Visit our sponsors and thank them for supporting the Back 2 School Bash so that all of the children in Iredell County will come to school prepared.
Would you like to sponsor the Back 2 School Bash? Contact info@b2sb.org for more information! Note: All Sponsors after 7/1/21 will appear on Website only.